Erin Lunsford
songbird and songwriter
About Erin
"Erin Lunsford is a singer-songwriter from Virginia who releases music both on her own and as the frontwoman of Charlottesville-based band Erin & The Wildfire. Her Tiny Desk Contest entry, "Don't Leave Me in the Dark," starts off with a charming blooper – but don't let the goofiness fool you. The song is a tale of heartbreak and missed connection that shows off her impressive, expressive voice and some serious guitar chops." — Marissa Lorusso, NPR Music
"In a nutshell, Erin Lunsford's vocals are the best around in her genre. She sang with national artists at Floydfest and all but blew them away in my opinion." Another panelist says, "She has the greatest chance of any recognition because Erin is an outstanding vocalist with a three-octave range, and she is a great songwriter, performing and recording all of her own song material." - The Roanoker
Erin Lunsford is an award-winning singer and songwriter originally from Fincastle, Va and now living in Richmond, Va. Erin's compositions, which include self-styled guitar, banjo, and keyboard melodies, are sure to please. She is the powerhouse front-woman of Charlottesville funk/soul band Erin & The Wildfire, who appeared on the main stage at LOCKN 2014 and LOCKNWOOD 2015 w/ the late Leon Russell. Charlottesville's Paramount Idol voted Erin their top choice in 2013, winning the competition with comments from the panel like "perfect intonation." She won 1st Prize at Rapunzel's 11th Annual Songwriting Contest and several other awards have followed. Erin's recording projects include a debut solo album "I Saw The Thread" in 2012, Erin & The Wildfire's Debut EP in 2013, and a new full length project from the band in 2017 called "Thirst." Erin has a solo project is in the works that is scheduled for release in Spring 2018.
1st Place Winner in Rapunzel's 11th Annual Songwriting Competition

1st Place Winner Charlottesville's Paramount Idol Singing Competition

Erin & The Wildfire: Winner of "Best of Cville" 2017, Runner up of "Best of Cville" 2019

Mentioned by NPR Music All Songs Considered 2018 in "More Tiny Desk Contest Entries We Love"
In 2018, Erin opened for Darrell Scott and Love Canon and in 2017 Bruce Hornsby, Carbon Leaf, Love Canon, and performed with the Grammy-award winning newgrass band The Infamous Stringdusters. Erin has performed with Keller Williams, Leftover Salmon, Pimps of Joytime, and the T Sisters in FloydFest 2015 and 2018 Buffalo Mountain Jam. Erin has also opened for The Village People, Leon Russel, Mingo Fishtrap, and Jon Pardi in recent performances with Erin & The Wildfire.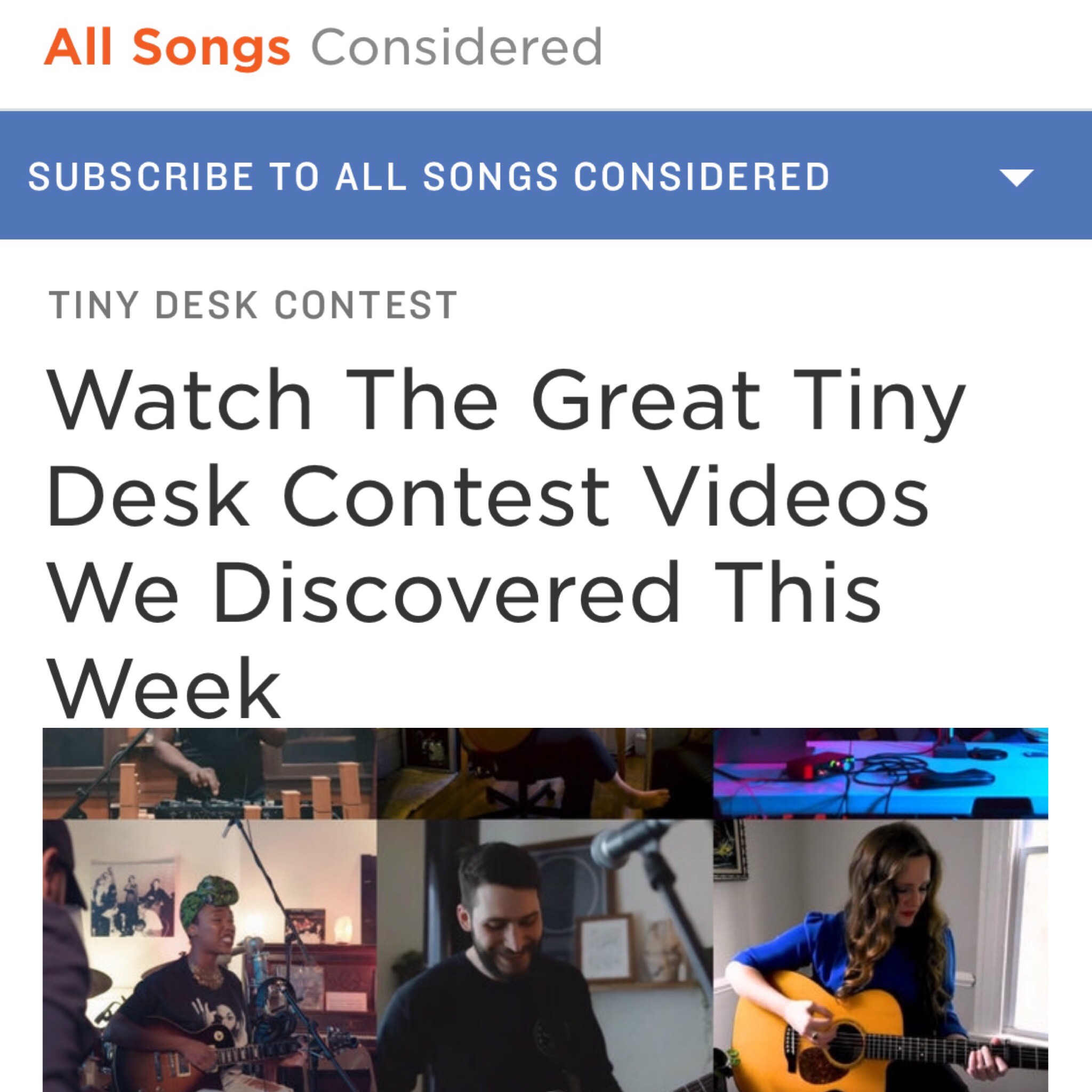 Erin gets chosen as an NPR Favorite again!
Whats Up with Erin Lunsford
Erincaught up with Kailo Productions in Richmond and talks about relocating to RVA. She sings and talks about it here: VIDEO YAS
NPR's All Songs Considered Feature!
Erin's Tiny Desk Contest entry was featured on NPR's All Songs Considered Blog for entries that they love. Read the blurb and watch the video HERE.
Erin Lunsford | Vocalist of Erin & The Wildfire
Erin spoke w/ La Femme Collective about her journey with body positivity and performance.
The Festy balances male and female talent
Erin Lunsford performs and emcees at the gender-balanced Festy Experience that includes Ani DiFranco, Joan Osborne and Drive-By Truckers on October 5-8 at Infinity Downs. Photo by Ron Paris